Who We are
We provide end-to-end IT services that enables businesses globally to embrace the digitization plans. From implementing ERPs to building custom applications, from developing IoT based solutions to upgrading legacy applications, from integrating multi-tier applications with services to enhancing features of currently used applications, from multi-level technical helpdesk to running customer centre of excellence - our diverse skill-sets and multiple engagement models make us the partner of choice for our customers.
Architect
We create your digitization strategy focusing on the business objectives.
Builder
We implement the required application in both greenfield and brownfield approaches.
Repairman
We fix issues or make changes within applications in use.
Maintenance Team
We provide round the clock and 24/7 support and maintenance services to new and legacy applications in various languages.
55%
Average Yearly Workforce Growth
90%
Customer Satisfaction Achieved
31%
Increase in Average yearly Turnover
Partners with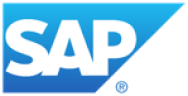 What We Do
We aim to make a measurable impact on our clients in transforming business processes by embedding modern information technology. We lead with forward-looking technology and provide solutions in a technology agnostic manner across software, infrastructure and knowledge platforms.
Enterprise Applications
Bespoke Applications & Enhancements
Digital Transformations
Support & CoE
Why Us
In this world of constant change, QBA aims to be the IT partner you can turn to for unadulterated advice and assistance in dealing with technological disruptions requiring continuous improvement. Our focus areas range from enterprise systems through Risk Management, Information Security, Big Data, IoT, Enterprise Mobility, Knowledge Management, Bespoke Development, BPM,and Digital Transformation to the Smart Factory.
Multi-sectorial expertise
Certified resource pool
Attractive pricing
Quality first approach
Agility in approach
ISO Certified
Solutions on as-need basis
GDPR compliant
Since 2013, Quantum Business Advisory (QBA) has been a good partner in the ICT space for Arcelormittal Corporate and has consistently provided value in various SAP- related development, roll-out and support projects, including two global systems that they currently support for us in all our geographies in 11 European languages. They pulled our MDM project out of a very difficult situation. Over time they have proved to be real partners and not just a vendor. I truly appreciate their focus on providing tangible value and their transparent operating style.
QBA is our IT services partner in several key projects. They usually distinguish themselves by delivering consistent value. Their senior management remains in the escalation path and ensures timely resolution of issues. I also like the transparency they provide into their work status. I have used them sometimes as thought leaders with good outcome.
QBA has been our partner of choice to provide ERP application solutions and services since the last 6 years consistently. They were brave to accept a daring challenge and develop our ERP system on new platform where they didn't have any previous experience but still they have delivered key projects as per agreed timeline and the quality standards set out at the onset. It has been pleasure to work with QBA team on the ground who have showcased maturity and tremendous subject knowledge during critical project phases and at the same time their senior leadership has been readily available for issue resolutions.
QBA has been our IT services partner of choice in the past several projects during our digital transformation phase. They have delivered consistent value with a complete management supervision on key deliverables which has always helped in timely resolution of issues. They have multi-skilled team on microsoft practice experts whom they have albe to mobilise on key projects as per business priorities. I also like the transparency they provide into their work status. I have used them sometimes as thought leaders with satisfactory outcome.
Working with the team at QBA has been an absolute pleasure. The dedication, knowledge and skill set across the business are A credit to the management. Whilst we have one project coming to a close on the banking side of our business, we continue to call upon the services for IT resource to support our businessFrom QBA. Knowing that we are in safe hands